Cheap-Textbooks.com Adds Textbook Buyback Price Quote Service.

Cheap-Textbooks.com is one of the Internets oldest textbook price comparison sites and has expanded its price comparison tool with the addition of a textbook buyback price quote service. Deciding if it is better to sell your used textbooks yourself or to sell them to a bookstore is a decision each student faces at the end of every semester . It is a hard decision if you don't know the value of your book in the used book marketplace. Our buyback quoting tool shows you the price the book sellers will offer and provides competition for the students business allowing the student to get the highest price available for each book."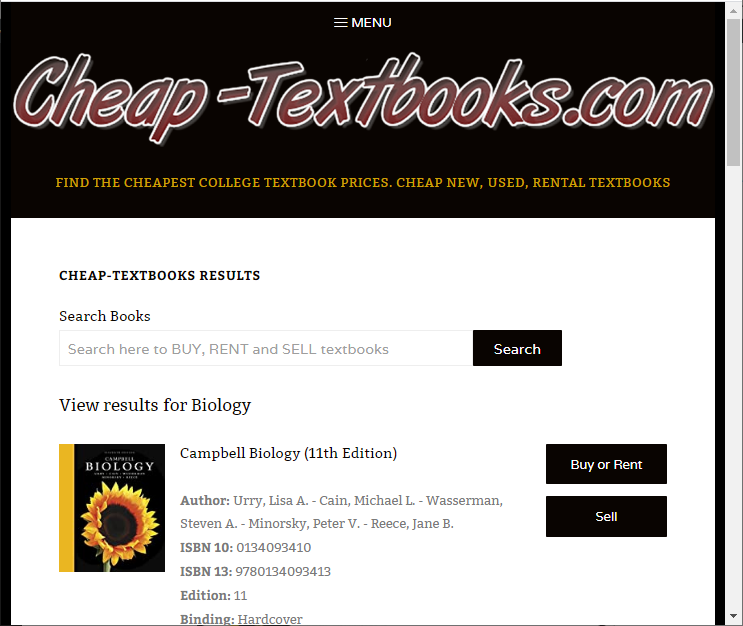 The sellback price section allows students to receive quotes from up to a dozen sites that buyback textbooks. These sites are competing for their business. The site reveals the highest buyback prices from the top textbook sites including Amazon Trade-In. This allows students to compare rental prices against the final cost of buying used textbooks minus the buyback value. Quotes are based on textbooks in good condition. Quotes include shipping information so students can gauge between free and low cost shipping offers. Students are invited to give the textbook buyback site a try. It is a lot easier than trying to sell the books yourself online and usually you can get more online than at the bookstore.
Other post on finding the cheapest textbooks
Please share this post.
Tweet