Our cheap book finder shows you how to easily find cheap textbooks. Don't overpay, you have other financial needs.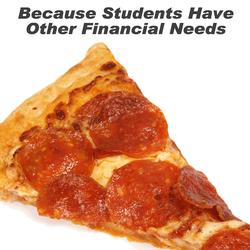 One of the first priorities for any college student is saving money in order to make it through to graduation. Text books can end up costing the average college student thousands of dollars every year. So you need to find services that are online and are easy to access so that you can instantly compare or review where to find cheap textbooks. This cheap book finder is a site that provides a premium online service for online comparisons of text book pricing amongst the large retailers of college text books. They cover 100 or so of the main retailers such as Amazon or Barnes & Noble to name a few. The following is a summary of the full services available using cheap-textbooks.com which is specifically designed and built to locate and assist you buying or renting cheap collage text books.
Textbooks Price Comparisons
You can jump right into comparing the latest prices across the many retailers of text books by using the cheap book finder search form on the top of this page. All you need to do enter any of 3 pieces of information into the search text box either title of the book, author or ISBN and then click on the 'Search' button and be ready to find cheap textbooks. Our cheap book finder shows results based on your queries with the main information so you can select the correct book. The 'Buy or Rent' button will take you to another list of search results that shows a complete list of merchants that sells the text book, the format and their pricing.
In the list of merchants, you will see the total book price plus a separate price that shows shipping. There is a link for each merchant that will take you to the merchant's cart page and even has the item you wanted automatically added to the cart where you can proceed to checkout and pay or rent out the item. So as you can see it's a very quick and simple that can be done in around 4 to 5 steps. It allows you to find cheap textbooks get the cheapest text book pricing for any given time with our cheap book finder.
Other Key Features To Save Money On Text Books
Not only does this site have a very effective way of price comparing for buying or renting cheap text books, there are a few other features of this service that help you save money or pay less. Below is summarised list of where to pick up savings using their services:
Discount coupons codes -We list the coupons available from each merchant in our price results page so they are easy to take advantage of. Some of the discounts on these coupon codes for text books are quite substantial and you can save up to 10% with these coupons. Some of these coupons are used for free shipping which is a huge saving of 10 to 20 depending where you live.
Buy Back Text Books – By using the search function a student can simply enter the ISBN and initiate a search of sell back buyers by clicking on "Sell". A complete results list of merchants will be returned with a price quote along with special link to the buyer/merchant's site so you can sell the text books back to them.
Related Posts:
Please share this post.
Tweet