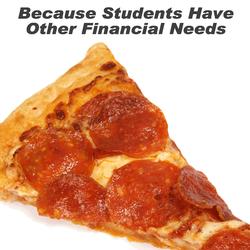 It was 1999 when I headed back to Cal to attend night extension classes. I was familiar with the games the bookstores played to rip off students but I was still shocked at the level of price increases. since I last attended school. I became focused on finding the sources for the cheapest textbooks. After all, I was tech savey and tech could solve everything.
The Internet – key to the cheapest textbook prices.
Counting myself as a smart tech user I knew there was a better way to get the cheapest textbooks, I would use the Internet to shop online. There were almost a dozen sites offer cheaper prices for textbooks. It was easy to spend 50-60% less than the bookstore pricing. Even with just a handful of sites it took time to get the price from each and compare their prices to find the cheapest textbook sources.
Price comparison software a hit.
The answer to the issue of the time needed to manual compare prices across multiple sites was solved by creating price comparison search software and Cheap-Textbooks.com was created. Over the years more textbook sellers came online. This makes using the Price Comparison toll a must. In just seconds the software will identify the cheapest source for new, used, rental, online and international versions of each textbook.
Multiple sites, multiple formats.
When comparing sites for the cheapest textbook prices don't forget to compare the delivered media. Attractive prices are available in not just used textbooks but also look at rental textbooks, PDF textbooks, and international textbooks. Just let the software guide you to the cheapest source and format and where to buy cheap textbooks.
Cheapest Textbooks 2020
Flash forward to 2020 and the odd education challenges. On campus, off campus the textbook demands are changing. We now report the cheapest textbook pricing across over 100 textbook sites. We have also added textbook buyback quote information. Now more than ever students need the power of textbook price comparison shopping tools to find the cheapest prices. Don't overpay, shop smart for cheap books.